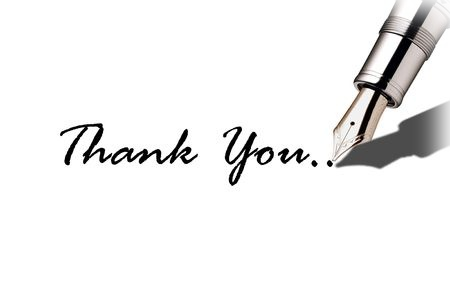 Customer Satisfaction is Our TOP Priority
Many thanks to our many customers over 28 years!
"SETS THE STANDARDS FOR THE INDUSTRY"
"Abretti Painting "sets the standards for the industry." European trained, Corrado's team is professional, knowledgeable with uncanny attention for detail. You have a problem, Corrado has a solution based on proven industry methods. Corrado comes to your home, listens to your needs, makes a thorough assessment then offers a plan. His team arrives at the appointed time preceded by Corrado who is there to introduce them and confirm the strategic agreed upon plan to avoid any possible confusion. His team is courteous, professional and responds to any question you may have as the work moves ahead. All you need to do is stay out of their way and the work gets done at warp speed. The results are outstanding, top-of-the-line products with a team that is second to none and voila, a complete metamorphosis – your dream home. Now you understand why Corrado puts his family name as his business. He believes in his own product and is willing to back it up by putting his family reputation on the line. Corrado is passionate about his work and takes pride in about every aspect of painting nuances. No detail is too small or unimportant for him. Corrado is a credit to his profession. If you want the best of the best, then look no further."
Michel and Rollande Sauvé
Kanata, ON
"TRUE MASTER OF YOUR CRAFT"
"Rana and I are so incredibly grateful to have met you through this process, and feel very lucky to have had you paint our Master Bedroom. From the moment we met you during the initial quote, not only were you professional and respectful, but just incredibly down to earth and honest. You are a true master of your craft, and it shows in the quality of your work! As far as we're concerned, there are no other painters in Ottawa that we'd choose to partner with or give our business to. While you might be more expensive than others, the quality, care, time and effort you invest in getting the job as close to "perfect" as possible is unlike anything we've ever seen! We'd also like to comment on your apprentice, Kerry, who is clearly learning from the best, and it showed in his work. The fact that he's such a nice guy doesn't hurt either. Again, thank you for everything, and we look forward to working with you again soon."
John & Rana Caminiti
Ottawa, ON
"FAR EXCEEDED OUR EXPECTATIONS"
"On behalf of the parishioners of St. John the Evangelist Anglican Church in Smiths Falls, we would like to extend a most sincere thanks to Corrado Abretti of Abretti Painting and Renovations Ltd. for the repair, restoration and painting of our church interior. Corrado's professionalism and particular attention to detail were evident from the beginning. Multiple site visits and the engagement of others who expertise would be required throughout the process occurred prior to the submission of his comprehensive estimate. Corrado fully described each step which would be undertaken to meet our restoration needs. He encouraged questions and patiently provided any required clarification. Having been awarded the contract to proceed, Corrado and his crew arrived precisely as arranged, always promptly and with 'boots on the ground'. Not only were all of these men hardworking, but they were sensitive to our needs and respectful of their surroundings. Their flexibility also was noteworthy. Our church required extensive repair prior to painting. Corrado's meticulous approach to restoration yielded incredible results. Our windows, walls, ceilings and decorative arches are now unblemished. Indeed, the outcome of this refurbishment has far exceeded our expectations. To our further amazement, the project was completed ahead of schedule despite our late request for work beyond the scope of the original contract. To St. John's immense benefit, Corrado is a perfectionist. We received many unsought improvements compliments of his skill and pride-of-work. Corrado also maintained a clean and well-ordered work site and we were most impressed by his clean-up efforts upon job completion. It only remains to be said that this was a job exceedingly well done by a highly reputable firm whose president is an affable and engaging man. Corrado Abretti will head the list of future painters at St. John's and it would be a privilege to recommend his services elsewhere."
St. John the Evangelist Anglican Church
Smiths Falls, ON
"EXCELLENT WORKMANSHIP"
"Corrado and his team have done extensive renovations in our home. Due to the age of the home, creative approaches had to be used in order to deal with the necessary surface preparation and treatment of numerous areas before painting could begin. Of all those that had been interviewed, Corrado was the only one who provided a unique solution to the unusual circumstances that we were dealing with. He is easy to work and communicate with, and is responsive to questions and concerns. We highly recommend Corrado and his team for their excellent workmanship."
Jim and Rena Borovay
Ottawa, ON
"EXCEPTIONAL"
"I would like to extend our most sincere appreciation for a job well done. Since the completion of painting and refinishing of the interior and exterior of our premises we have received many compliments.  The workmanship and care you and your workers took was exceptional. We are particularly pleased with the refinishing of the woodwork and staircase railing and banisters. Again, we have received numerous compliments on this work. It has truly given our home a refined and dignified appearance.  I am particularly impressed by the quality and attention to detail paid by you and your staff. You have committed and dedicated professional tradesmen, something that is often difficult to find this day in age. Please extend our appreciation to your workers.  We would be pleased to recommend your company and or provide references to anyone who respects quality and craftsmanship in detailed painting and finishing work."
Dan and Joanne Maxwell
Ottawa, ON
"WON NATIONAL AWARDS"
"As an Interior Decorator, I have often used Abretti Painting and Renovations' services for painting, cabinetry and renovations.  Three of our projects together have won national awards from the Canadian Decorators' Association.  I am very pleased with the quality of the work, and their willingness to get all the details correct.  I would definitely recommend this company."
Deborah Casey Residential Interiors
Ottawa, ON
"PERFECTIONISM AND 'NO PROBLEM' ATTITUDE INSPIRED CONFIDENCE"
"We want to thank you for the absolutely superb work you and your team have carried out with respect to our renovation. It was particularly gratifying to be able to work with a contractor who was able to undertake the entire job and to coordinate everything in such an accommodating and efficient manner. You have put together an amazing team. While you more than lived up to your promise of "European Quality and Workmanship" it was your perfectionism and 'no problem' attitude to virtually every suggestion we made that inspired confidence. We also very much appreciated your dependability and integrity in ensuring we were 100% happy with the job. We are more than happy—we are absolutely delighted with our 'rejuvenated' home, thanks to you and your team."
D. DuBreuil
Ottawa, ON
"KNOWLEDGEABLE, POLITE AND VERY ACCOMMODATING"
"Abretti Painting & Renovations have completed several projects in my home over the past month. One of the reasons I chose them over several other painting contractors I spoke to was because of their ability to tackle several other projects as well as the painting. The projects were as follows: painted seven rooms, installed ceramic tile border along existing tile, painted bathroom vanities (making them look very modern & stylish), added chair rails around two rooms, inserted glass panels in several kitchen cabinets, painted kitchen cupboards (giving the kitchen a complete new look). Not only was I more than satisfied with the finished products, I can't say enough about the professionalism of all the staff. They were a pleasure to have in my home. They were knowledgeable, polite and very accommodating; nothing was ever too much trouble."
M. McGregor
Ottawa, ON
"HIGHEST QUALITY PAINTING, VERY REASONABLE COST"
Letter to a recommending interior designer: "I would like to take this opportunity to let you know how much I appreciated your recommendation of Abretti Painting & Renovations. I found their work to be of the highest quality, managed in an extremely professional manner, timely, and at a very reasonable cost. I have had the opportunity to work with many painters over the years and can honestly say that this was without doubt the most positive experience. I will not hesitate to recommend their services and hope that this testimonial will encourage your continued recommendation of Abretti Painting & Renovations to your clients."
E. Hopkins
Ottawa, ON
"PROFESSIONALISM AND DETAIL WORK ASTONISHING"
"It is with absolute pleasure that we provide any future customer of Abretti Painting & Renovations with the most positive recommendation for their work. My husband and I were hesitant to paint our entire house at one time – especially just before the holiday season but Abretti Painting & Renovations were the most professional painters we have ever dealt with and the work they have done is second to none. With a young child and a small dog in the house, my husband and I were ready for complete upheaval of the household during the painting process and to our pleasant surprise, the inconvenience was extremely minimal. One room was worked on at a time and upon arriving home each evening, the room was not only painted but it was put back to its original format. We would strongly recommend Abretti Painting & Renovations and we have absolutely no hesitation in stating that the professionalism and the detail work were astonishing."
M. Hamel
Ottawa, ON
"OUR CHOICE OF PAINTERS"
"Abretti Painting and Renovations has been our choice of painters for over 10 years. We have been pleased with the level of care they have provided and the quality of workmanship. Everything is resolved to the customers satisfaction and work is completed on time in a professional manner."
The Martins
Ottawa, ON
"TOP NOTCH SERVICE OF THE HIGHEST QUALITY"
"We highly recommend Corrado Abretti (owner Abretti Painting & Renovations) for any renovation job you are considering.  His European training and many years of experience brought a very professional and classy look to our living room, dining room and hallway refinish.  He demonstrates a high level of respect for clients by listening carefully, examining the job closely and offering any potential alternatives by way of materials or cost saving measures.  He surrounds himself with other like professionals to offer a top-notch service of the highest quality.  Any pricing that exceeds other quotes you may receive is well-worth it.  A clean, beautiful job…we feel well-taken care of in a highly respected and professional manner."
Gilles & Sharon Roy
Ottawa, ON
"RESIDENTIAL EXPERT"
"A residential expert in all types of painted and papered wall finishes including repairs to plastered walls and ceilings. Your home will become no less than exquisite after Abretti Painting and Renovations works with you. Competent, trustworthy and professional."
P. Colquhoun
Ottawa, ON
"PERFECTION"
"Abretti Painting and staff, thank you very much for all the time, energy and perfection you put into my home.
Maria Breda
Ottawa, ON
"TRUE PROFESSIONAL"
"I would highly recommend Abretti Painting and Renovations, in fact I already have to my friends. Mr. Abretti and his crew came when they said they would and finished when they said they would. They cleaned each day before leaving and did a superb job. Mr. Abretti is a true professional."
Sharon McCue
Ottawa, ON
"EXCEPTIONALLY WELL DONE"
"It was a pleasure to deal with Mr. Abretti and his team and it was evident that they take great pride in their work. Both he and his team were respectful and courteous at all times. He was committed to providing excellent customer service and I appreciated his regular updates on the status of the work and his prompt response to my questions. The work, which was completed on schedule and within budget, was exceptionally well done. I would not hesitate to recommend Abretti Painting and Renovations Ltd."
Gayle Chiykowski
Ottawa, ON
"DELIGHTED WITH THE FINE JOB"
"Denis and I are both delighted with the fine job you did. We had heard very good things of your work, but you and your excellent painters managed to surpass our expectations! We were particularly impressed with your care in every detail –for example, in assuring that the paint for the living room matched the original and your meticulous attention to the refinishing of the ceiling and the repair of the woodwork. In addition to the quality of the finished work, we appreciated your efficiency and care in moving the furniture, etc., before painting and restoring everything to normal afterwards. We could scarcely believe how quick and painless you made it all seem!"
Dawn and Denis Smith
Ottawa, ON
"QUICK AND ACCURATE WORK"
"Abretti team did very quick and accurate work. I wanted several different colours, and not only did they follow the plan exactly, but they managed to paint my entire condo in a day (and left the place tidy!). More importantly still, the team obviously took pride in their work, and happily came back to do a small touch-up, which was appreciated."
Reed Taubner
Ottawa, ON
"COMPLETED QUICKLY AT A REASONABLE PRICE"
"For a recent renovation in my downtown Ottawa condo I hired Abretti Painting to paint walls and ceilings and I was very happy with the job, which was completed quickly and at a reasonable price."
Torben Friis
Ottawa, ON
"THRILLED WITH THE RESULT"
"Corrado and his team provided excellent service; he made sure the painting would be completed before a date imposed by personal circumstances.  He always made sure that the painting and subsequent clean up interfered as little as possible in our daily routines.  He was happy to touch-up any areas which may have been of concern, and even on occasion made suggestions with respect to colors which may have been less than ideal in a given area. He and his team were always extremely courteous and pleasant, and we are thrilled with the result."
Janet Desroches
Ottawa, ON
"FAR SURPASSED EXPECTATIONS"
"We had the pleasure of working with Corrado Abretti and his team of painters this past September.  The quality of their work far surpassed our expectations.  Corrado advised us that the required work would take 5 to 6 days to complete and they finished painting in the estimated time-frame.  Corrado's team are meticulous professionals who take great pride in their work and as a result we were delighted with their workmanship.  They arrived on time, cleaned up at the end of each day such that the experience was not a major interruption to our daily lives.  Each of the painters were wonderful to deal with, made recommendations that we hadn't given any thought to and took time to assist with furniture placement.  Without a doubt we would definitely recommend Corrado Abretti and his team to our friends and family members."
Gaye and Alan Lew
Ottawa, ON
"AMAZING JOB"
"Dear Corrado, Dropping you a note of appreciation for the amazing job that you and your painters did in our home! We were reluctant to spend money for painting and renovations since we are selling our home, however we are so glad we did. Chris and John were so pleasant, professional, easy to work with, provided great suggestions and the painting is impeccable. They went beyond the painting putting up the mirrors in the bathrooms, fixing the light fixtures and putting back all the curtain hardware. Your oversight of the job, handiwork making the door for the mystery panel in the rec room and other recommendations when you gave us the estimate were also appreciated. We were also under some time pressure, so your quick response was just what the doctor ordered, then John and Chris' calm demeanour and no problem attitudes alleviated all of our stress. You have a delightful, hardworking team and I would highly recommend you to everyone! Thanks again for an excellent job!"
Carol and Gerry Wall
Ottawa, ON
"HIGH LEVEL OF PROFESSIONALISM, TOTAL SATISFACTION"
 "Abretti Painting and Renovations Ltd. have recently completed the painting component of a major interior renovation of the residential unit destined to be my spouse's and my permanent residence.  The key elements of surface preparation, actual painting, dust control and clean up at the end of each working day were all performed at a high level of professionalism. In general, Abretti Painting and Renovations Ltd. is a company in whom one can have total confidence that the contracted work will be performed to the client's total satisfaction.  For further comments, the undersigned will be happy to oblige. "
James Beltran M.D., FRCPC
Ottawa, ON
"ABSOLUTELY AMAZING TRANSFORMATION"
"We recently had the interior of our home painted. Our home is 60 years old, consists primarily of walls constructed of plaster, and the last time we had our home painted was approximately 15 years ago. Prior to painting, there was considerable preparation work involved including dealing with the previous use of oil-based paint. Corrado Abretti provided us with a timeline in completing their work. We were extremely happy with every level of their work, including their careful attention to detail, their day-to-day professionalism and cleanliness, their ability to stick with our original timeline, and finally the absolutely amazing transformation of the final product. We cannot say enough in terms of how happy we were with everything. We would highly recommend Abretti Painting and Renovations to anyone considering their house to be painted. You will not be disappointed."
Brian and Joan McFall
Ottawa, ON
"TRUE PROFESSIONAL"
Thank you once again for a job very well done. We were so pleased to have found a true professional in your trade. Your on-time arrival and care and attention to detail really sets you above the rest. The quality work with quality paint you supplied was everything we could have hoped for in our home, but then you topped that by doing a spotless cleanup when you were done. We will be using your services again!
Brian and Ginny Flood
Ottawa, ON
"FANTASTIC WORK"
"Our church wants to thank you for the fantastic work your firm accomplished in our sanctuary. This, as you know was a complex job which involved new drywall, plastering and painting. The job was done to our complete satisfaction, with no surprises and the whole area was thoroughly cleaned. Your staff cooperated with both the congregation and our staff, allowing the people to view the work and took time out to explain the process. This extra time your staff provided was a bonus and will make our fundraising easier in the future. A number of our church members were so impressed they have asked that our committee ensure that your team is hired to take on the remaining phases of the project. This, we think, speaks volumes about your work and the time you have spent with all us to get this project off the ground. Again we would have no problem in recommending your firm to others and we would be proud to show off the work you undertook at our church to any prospective clients. Thank you again."
St. Andrew's Presbyterian Church
Richmond, ON
"EXTREMELY POSITIVE EXPERIENCE"
"I wanted to send you this note to let you know how happy our congregation is with our freshly painted Church! They asked me to express our satisfaction with all the work your team did at Holy Trinity Anglican Church in Merrickville. Abretti Painting did excellent, high quality repair, restoration and painting, of the entire inside our Church. We have received many compliments from friends and neighbors on the quality of the work.
Your inital response to our phone request was timely and courteous. Your estimate was detailed and accurate.  Your consideration of the age and unique structural needs of our church ensured that the appropriate materials and techniques were used to ensure a high quality finish that will last for decades.
The painters arrived on the agreed date and time, worked diligently for full days until the work was completed. Their work areas were neat, and they cleaned up after they completed their assignment. They were totally reliable in every way. We would never hesitate to call you for work again.  Given the amount of work that needed completion, we were more than pleasantly surprised at how quickly and professionally it was performed. Your crew was prompt, courteous and extremely hard working.
You went out of your way to coordinate the paint schedule so that the process could be as convenient as possible. We were able to have the church cleaned and ready for Sundayservice every Sunday during the three weeks of work.  Best of all, the job was completed on the agreed date!
Working with you was an extremely positive experience. Corrado, you were a pleasure to work with from start to finish. Planning with you was easy. You are helpful and flexible, and the painters are neat, cheerful and responsive to questions and concerns. We will recommend Abretti Painting to our friends and neighbors, as well as call you for future work.
Once again, thanks for the great job. I am very comfortable referring Abretti Painters.
Holy Trinity Anglican Church
Merrickville, ON
"END PRODUCT IS SPECTACULAR"
"Our ceilings are transformed! We wanted to remove the stipple from the ceilings in our foyer, dining room and family room. It was stained and patches had fallen off. We contacted Abretti Painting after reading other great reviews. Corrado responded very quickly to our call, came promptly to inspect the job, explained his very thorough process, provided a reasonable start date and budget. Mark arrived punctually to do the job. He took great care to minimize the inevitable mess that stipple removal will create. Corrado completed the job with a beautiful paint job.  The end product is spectacular. The ceilings are completely smooth. Thanks gentlemen for a job very well done. We have recommended Abretti Painting to others since." 
Janice and Trevor de Freitas

Ottawa, ON
"BEST IN CLASS"
It is with extreme pleasure that I extend this unreserved endorsement of the services of Abretti Painting and Renovations, care of Mr. Corrado Abretti. I was referred to Corrado's services by one of his many satisfied customers and was elated to discover that he surpassed my expectations in every aspect of the project. The workmanship was of the highest order without the need to revisit the site for touch ups or for any reason. In this day and age, it was refreshing (almost astounding) to work with a contractor who commenced work when promised, kept costs to the exact price quoted, left the job site in immaculate condition upon completion and actually did the unthinkable…he followed up with a telephone call to ensure I was 100% satisfied with his work. Corrado has mastered the art of combining old world craftsmanship with good old fashioned personalized customer care resulting in a service experience I have not before witnessed in over 37 years of employing professional painting contractors. "Best in class" could not be a more appropriate description of Abretti Painting and Renovations.
John Newcombe

Ottawa, ON
"A SERVICE UNLIKE THE COMPETITION"
From the moment I met Mr. Abretti of Abretti Painting and Renovations Ltd., I felt confident that he and his team would provide a service unlike the competition.  The quote appointment was a wonderful experience in which I was made to feel like everything would be taken care of. From wall repair, sanding of walls, filling holes, to moving of furniture, and cleaning up, in order to make my experience seamless.  Mr. Abretti and his crew were respectful, professional, paid attention to detail and were extremely careful with our belongings. The crew took the necessary time and attention needed for the project without rushing.  I strongly recommend Abretti Painting and Renovations for anyone who wants a professional job that is unlike any competition out there. My home is beautiful thanks to Abretti Painting!
Melissa Bougie
Ottawa, ON
"EXCELLENT SERVICE AND HIGH QUALITY WORKMANSHIP"
"Recently (February 2017), we acquired the services of Abretti Painting and Renovations. Mr. Abretti and company provided excellent service and high quality of workmanship. He and his staff completed the assigned job with attention to detail.
Prior to commencing the job, we utilized the services of his interior decorator to assist with paint colour selection. This complimentary service was very helpful. Mr. Abretti's love and expertise for his craft is evident in his work. He takes great pride in his painting and restoration skills. Our job entailed major restoration prior to painting. This necessary work was carried out with great skill and precision. On a daily basis, Mr.Abretti demonstrates a strong work ethic, flexibility and professionalism. I would highly recommend Corrado Abretti and his associates to complete any painting and restoration projects."
Dorothy Quattrocchi
Rideau Lakes, ON
"COURTEOUS, PROFESSIONAL AND SKILLED"
"Corrado and his team came highly recommended and we would like to add our names to the many satisfied customers who have had Abretti Painting and Renovations come into their homes.  Each member of the team was courteous, professional, and skilled. They take pride in their craft, promised complete satisfaction, and they delivered. Everything was completed in a timely fashion with minimal disruption. I have no hesitation in recommending Corrado and his team who deliver quality workmanship in a friendly and competent manner."
F. Fountain
Lombardy, ON
"IMPRESSED"
"In 2016 we decided to have the interior of our 4000 square foot house entirely painted. This included all walls, mouldings, ceilings etc. This was a substantial job so we requested four estimates from four different companies. It surprised us that all four estimates were within $750.00 of each other. We chose Corrado of Abretti Painting because he came well recommended and gave us clear time frames to start and complete the work. I was impressed with Corrado's professional attitude and that of his employees as well as his care about the project and his attention to detail. I would have no hesitation about recommending Abretti Painting and Corrado to anyone."
Doug and Linda McEwen

Ottawa, ON
"SUPERB"
"I cannot think of another group of gentlemen that I would prefer to have in my home. They were respectful, thoughtful and hard working. How they have transformed this useless space into a room of beauty and good proportions is a miracle in my humble opinion. The quality of painting  is superb and your colours are right on the mark. You have transformed  my home into a dazzling space."
J. Algire
Ottawa, ON
"PROFESSIONAL AND COURTEOUS"
"I am extremely impressed by the work Corrado and his team have done at both St. Francis de Sales and Blessed Sacrament Churches. He and his team are professional and courteous. Corrado has a great eye for colour and design, providing excellent consultation when it comes to choosing an appropriate colour scheme. I would recommend Abretti Painting and Renovations for painting and design needs."
St. Francis de Sales Church and

Blessed Sacrament Church
Smiths Falls, ON

"FIRST CLASS"
"I constantly refer Abretti Painting & Renovations to my clients for a first class job. I have never been disappointed, nor have my clients. The fact that they have a HEPA air purifying machine is an added bonus."
Michael Courdin
Michael Courdin Design
Ottawa, ON
"EXEMPLARY"
"Abretti Painting & Renovations has done painting in our home regularly since 1999, and we have found that their work has always been exemplary. They are thorough, neat and most dependable."
"TOP QUALITY, GENUINE CRAFTSMANSHIP"
"Our home has been painted twice by Abretti Painting and both times were a fantastic experience!  In 2002 our entire home was in dire need of a paint job and the work was top quality and done very efficiently.  In 2010 our home needed painting from a major renovation and again the work done by Abretti Painting reflected genuine craftsmanship. It is a pleasure to have these craftsmen in our home and  they  treat our home just like they would their own. Always a great experience!"   
M. and B. Vasic
Ottawa, ON 
"BLUE CHIP PERFORMANCE"
"It was such a happy experience to have come in contact with you  through Donna Correy Interior Designer. All the rooms, bathrooms, kitchen and woodwork are a constant reminder of your superb quality in  preparation and painting. It was a blue chip performance. Thank you for a great job—well done."
H & B DeVries
Ottawa, ON
"QUALITY, CRAFTSMANSHIP"
"Abretti Painting and Renovations has been assisting my design company and my clients for years. The professionalism, quality, craftsmanship and cleanliness they bring to every job is what keeps me coming back time and time again. Abretti Painting and Renovations is an honest company that you can rely on and all of the staff is very friendly. I've only ever had a positive experience!"
Alicia Beath
Ecoteriors
Ottawa, ON
"SUPERIOR TRAINING AND EXPERIENCE"
"Your name came to our attention through two interior designers whom we had recently consulted in making changes to our house. Their confidence was well merited. It was a great relief to find craftsmen who showed superior training and experience and who were also a pleasure to have with us during an entire week."
 J. James
Ottawa, ON
"QUALITY WORKMANSHIP"
"Abretti Painting and Renovations have completed two different projects in our home.  Attention to detail, quality workmanship and completing the work on time and on budget makes this team standout."
L. Coy, R. Labonte
Ottawa, ON
"FANTASTIC JOB"
"The painters were very detail oriented and quickly finished the job.  We have 20 foot ceilings so I needed to have someone do the job properly as any imperfections would really show.  They did a fantastic job and I would highly recommend them to paint your home!"
J. Campeau
Ottawa, ON
"QUALITY OUTSTANDING"
"We've hired Abretti Painting to paint our home and were very pleased with the work!  They were in and out quickly and required nothing from us in preparation.  They removed wall coverings, fixtures and furniture and replaced everything afterward.  The quality of work was outstanding!
S. & B. Broderick
Ottawa, ON
"PROFESSIONAL WORK"
"I feel moved to say what a pleasure it has been to have you paint here for the second time. The professional work and kind disposition of your crew has been very welcome. I really appreciate how quickly and straightforwardly you were able to come to do the work and complete it. You have a wonderful operation and your fine work is something to be very proud of."
M. Gooderham & A. Cohen
Ottawa, ON
"A TEAM OF EXPERTS"
"Abretti Painting & Renovations is a team of experts.  They are professional, courteous, reliable and clean. I recommend them to all my clients, family and friends without hesitation."
Mandy Renfrew
Pollanco Leather Furniture & 
Pollanco Home Decor and Design
Ottawa, ON
"OUTSTANDING JOB"
"Thanks for the outstanding job you did on painting our home.  Yourself along with your team are top quality professionals.  Every aspect of dealing with Abretti Painting & Renovations was a pleasant experience.  We are very pleased with the job and we appreciate your dedication and hard work.  We will be sure to recommend our friends to you.  Thank you."
L. & G. Federico
Ottawa, ON
"VERY HAPPY"
"We are very happy with the quality of work and also with the care and respect that there was at all times." 
J. Turmel & B. Bolam
Ottawa, ON
"DELIGHTED"
"We were delighted with the work that Abretti Painting and Renovations did in our home. The meticulous attention to detail was apparent from day one of the process and the finished product was truly exceptional. We will not hesitate to use Corrado and his team again." 
Julie & Michael Church
Ottawa, ON
"TRUSTWORTHY"
"In addition to providing high-quality painting, repairing and detailing (and an approach that completely minimizes stress for homeowners), Corrado and team are trustworthy, efficient and a pleasure to deal with. Corrado painted most of my home in 2008 and I was happy to have him back in 2011 for a second project. I would not hesitate to hire him again."
C. Delaney
Ottawa, ON
"BEST IN THE BUSINESS"
"Abretti Painting and Renovations did an amazing job transforming our house into a home. There hadn't been anything done in 35 years and they made our home look absolutely fantastic. The transformation is miraculous. Besides the fantastic work, the whole team were tremendous to deal with.  We felt very comfortable with them in our home. Everyone who worked in our home treated it like it was their own. They even treated two dogs well. We highly recommend you use Abretti Painting and Renovations for any job large or small, they are the best in the business."
K. and J. Kennedy
Ottawa, ON
"WONDERFUL PAINTING"
"We wanted to thank you again for the wonderful painting and varnishing jobs that you did.  We especially appreciate that you were able to also paint the outside, on such short notice.  It all looks lovely and fresh, and we appreciate the care and professionalism that you took under rather difficult conditions (coping with dogs and my wheelchair)."
Alida and Steve Molnar
Ottawa, ON
"DELIGHTED"
"We are both delighted with the workmanship and with the care you have taken to ensure that the apartment was in excellent condition on our return. You and your staff painted our home with diligence and precision. We thank you so much."
Judith Ross and Arnell Goldberg
Ottawa, ON
"HIGHLY COMPETENT"
"Abretti Painting & Renovations Ltd. painted the interior of my house. Their craftsmanship is excellent and the team is punctual, cooperative and highly competent. I have had nothing but glowing comments about their work. I am one happy customer and recommend Abretti to do your painting."
Carolyn Carriere,
Ottawa, ON
"BEAUTIFUL WORK"
"Thanks so much for the beautiful work. This has been a very positive experience and we wouldn't hesitate to recommend you to others."
Jennifer Pagnotta
Ottawa, ON
"VERY IMPRESSED"
"We were very impressed with the high quality of workmanship that Abretti Painting & Renovations provided. They were punctual, courteous, and completed the job in the exact number of days they had estimated. They pay attention to every detail. Our house looks brand new again because they did such a great job repairing all the dings in our walls that had accumulated over the years. I especially loved how they fixed our trim before repainting it. The treatment they do on the wood makes it look brand new. I simply can't say enough positive things about their work. I have recommended them to several friends. If we need painting done again in the future, I wouldn't think of calling anyone else." 
Angie Kretzschmar
Ottawa, ON
"AN EXCELLENT COMPANY"
"I have used "Abretti Painting and Renovations" on several occasions over the past years and found their work to be excellent. They give solid attention to detail with a very good initial discussion of the work involved, followed by quick scheduling of the work and excellent results.  I especially appreciated how careful they are with their work in preparing the worksites and cleaning up after each day of work.  Overall, this is an excellent company to deal with. Should you require a reference I would be happy to provide one."
"ENORMOUSLY PLEASED"
"Abretti Painting and Renovations was recommended to us by a friend and decorator. Corrado Abretti visited us to assess and estimate the work and his professional approach and pleasant manner instilled confidence in his company's commitment to quality work and focus on client needs and expectations. A family crisis caused us to delay the scheduled work and Corrado not only postponed the work but also scheduled a team of his painters to finish the work quickly to accommodate our family needs. The work was excellent and the team were pleasant, considerate and professional. We are enormously pleased with the results and would recommend the company without reservation."
Sylvie Ralphs-Thibodeau
Kanata, ON
"IN A LEAGUE OF ITS OWN"
"Corrado Abretti and his champion team of professional painters have transformed our home. Commitment to excellence, unsurpassed customer focus and pride in workmanship sets Corrado and his team apart. Abretti Painting is truly in a league of its own. My husband and I are extremely detailed oriented. Peace of mind, complete confidence and exceeding expectations is what one may expect when the Abretti team is hired. Of our many experiences dealing with contractors of all kinds for projects for our home this is the first time we have been 110% satisfied. Every time I walk into my home I marvel at its beauty and elegance."
Mario & Lisa Gauthier 
Ottawa, ON
"RESPECTFUL, PATIENT, DELIVER ON TIME AND TO BUDGET"
"Abretti Painting and Renovations use quality paint, the staff is friendly, respectful and patient. They are also very good with household pets. We changed the scope of the work when we required additional repairs and painting of our basement due to flood damage, and Abretti Painting and Renovations were able to take on the new unexpected renos, and deliver on time and to budget. We highly recommend their services."
Kemptville, ON
"WONDERFUL JOB "
"I wish to send my deepest gratitude for the work your team accomplished at my house in Nepean. The house is Tudor style and after many years the wood and stucco boards need special attention and painting. Your team did a wonderful job and left the house every night spotless. Your crew was polite, professional and very conscientious. You also started the work a week ahead of time and stayed onsite until it was completed." 
Robert Patten
Nepean, ON
Call for a Free Estimate 613-769-7002