Ottawa Painting Professional Shares Tips
If you have a metal door and wish you had a wooden door, there is a simple way to create that look with paint and gel stain.
Here you will see the finished product along with the original reddish paint colour.  The customer wanted a dark walnut wooden look.
To create this we applied a dark gel stain over the red paint colour.  We also applied a clear, exterior urethane over the gel stain to protect the finish.
The customer loved the finished product!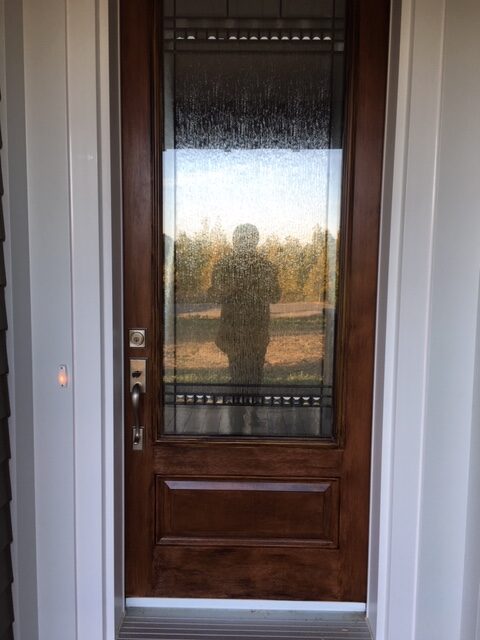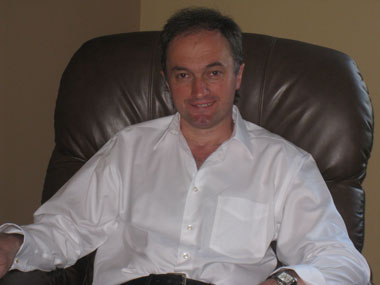 You have invested in a beautiful home and nice furnishings but the look you envisioned is not yet complete?
You want some new colour on the walls to pull the look together.  And maybe your vision includes even more than colour.  You may want to add some crown mouldings to highlight your high ceilings or maybe even some wainscoting on the walls.   So you consider the options…do you go down to the Home Depot to buy the supplies and do-it-yourself, or do you hire a professional contractor.
As a professional Ottawa house painter and home renovator I'd like you to consider hiring a professional.  In fact I'd like you to consider that hiring a professional may actually cost you less in the long run because the end result will be more durable; you will get the look you want; and you will avoid potential problems like damaging tiles, carpets or floors with paint spills.  Also, please consider the health risks when working on ladders.  As professionals we know how to stay safe working on tall ladders, but this takes experience.
You may have heard people say that in real estate it's all about "location, location, location"…well in painting I like to say that superior results require "preparation, preparation, preparation."  As a do-it-yourselfer you may be able to apply the paint effectively, but superior results require advanced wall preparation. So unless you are aiming for a textured wall finish, you will want the walls to be smooth and even.  This often requires more than applying a coat of plaster to seal gaps and holes, sometimes it requires more difficult dry wall repairs that professionals can do.
My company uses a special process to smooth out wall imperfections that goes beyond simple sanding of walls to give you a surface that will ensure long lasting paint results.  Also to minimize the amount of dust that enters your home we use a special vacuum filtration system to sand your walls and a HEPA air cleaner for extra air purification.  So once we have prepared the surface effectively, we will apply a minimum of two coats of paint, sometimes three, depending on the paint colours selected and the paint coverage.  Picking your colours effectively is a critical task too and once more a professional can help you.
We work with many of Ottawa's leading interior designers and decorators and can arrange for you to have a professional colour consultation so the colour selection turns your design vision into reality.  For a free estimate on any of your Ottawa house painting and home renovations, please call Abretti Painting and Renovations at 613-769-7002.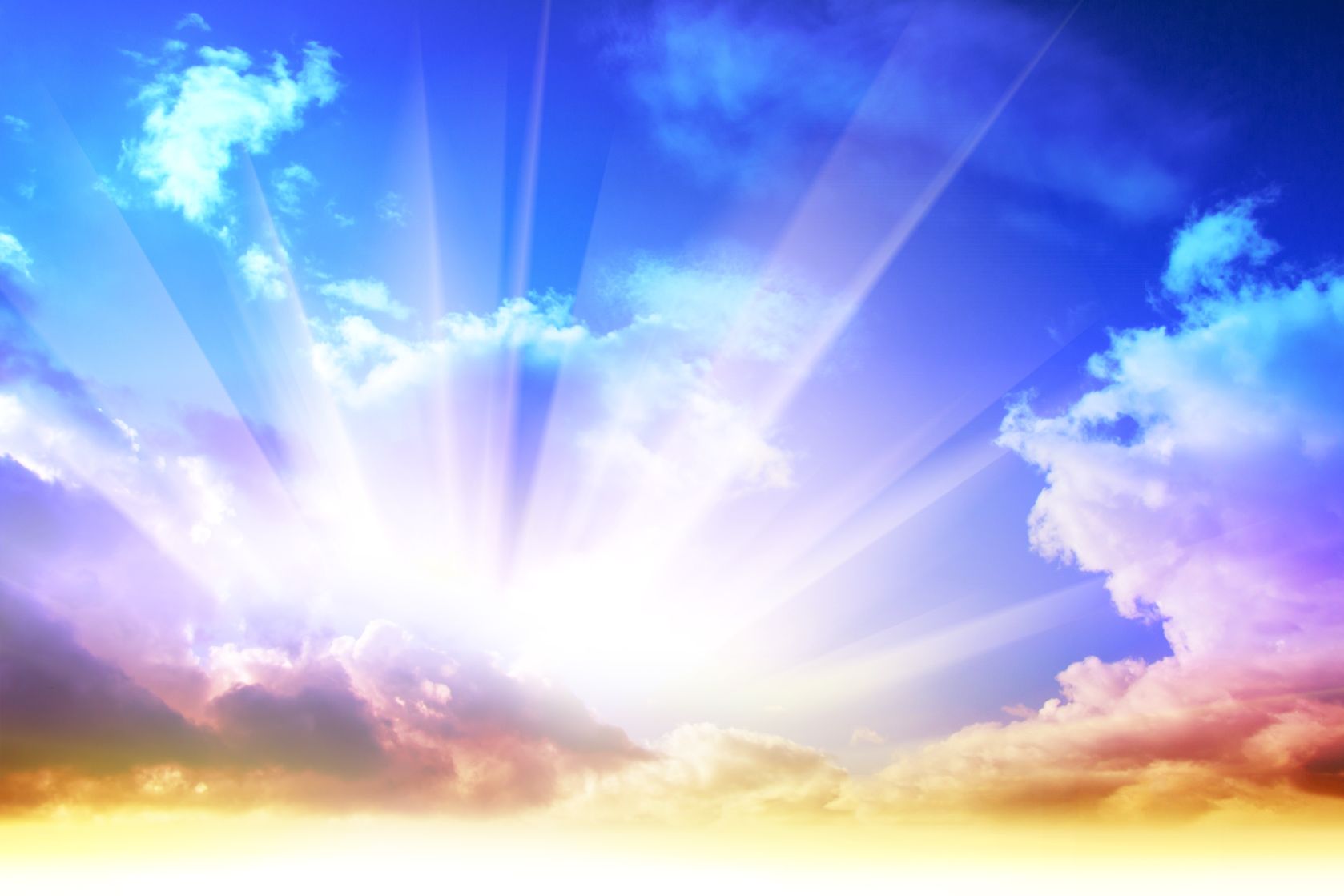 Get ready to welcome spring by refreshing your home!
Winter is quickly coming to an end and spring is around the corner.  New colour on the walls can be an easy way to refresh your decor but selecting the right colour scheme might seem like a challenge.  Allow us to help you.  With every booking we provide a free one hour colour consultation with a professional interior designer.  You can explore different options and select the colour palate that will enable you to achieve your design vision. Take out your magazines and show us what you like and we'll help you make your vision a reality.  Call us today for a free no obligation estimate at 613-769-7002.