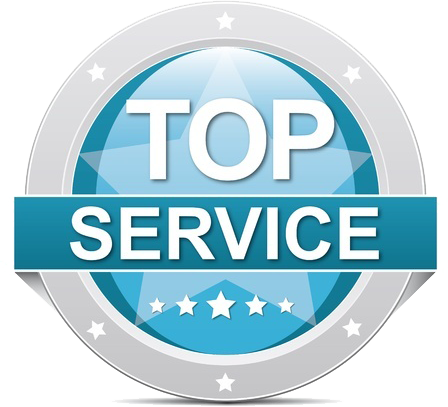 Painting Your Church
 All our work is backed by our personal guarantee of full satisfaction
Why Us for Church Painting?
METICULOUS ATTENTION TO DETAIL
Superior painting starts with advanced wall preparation, careful selection of products and expert application.  We have over 25 years experience in high quality painting and are experts in making dry wall repairs.  We will repair not only minor imperfections, but major dry wall problems too, so you get the highest quality painting.  You don't want to paint every year, so the preparation is key because it will determine how long lasting the end result will be.  We utilize a specialized process with European equipment to prepare walls for painting that goes beyond making simple wall repairs and sanding. 
With many years experience in the painting business, we have been asked by paint manufacturers to test their new products and provide our assessment on how the products perform.  We guarantee superior results because we know how to optimally prepare the work and we know what products will give you the best results.  Our professional painters are trained employees, not sub-contractors.  We will not rush through a job; we are experienced craftsmen that take pride in giving you top quality and the highest level of customer service.  We partner with many of Ottawa's leading interior designers, and if you would like help selecting colours we can arrange for you to have a professional colour consultation.
ENVIRONMENTALLY FRIENDLY PRODUCTS
We care about the environment so we use only environmentally-friendly products. When we sand your walls we use a special vacuum system that minimizes the amount of dust that enters your Church. In addition we use a portable HEPA air cleaner to help to remove dust and impurities in the air.
MINIMAL INCONVENIENCE TO YOU AND YOUR CONGREGATION
When we stage your project, we are focused on organizing the work to minimize the inconvenience and stress to you and your congregation. As we paint your Church we will organize to enable you to see the transformation unfolding in a systematic and organized fashion with pews back in place, windows and floors washed and walls impeccably repaired and painted allowing you to resume your services as required. In renovation projects, we will organize the trades to expedite project completion, so disruption to your congregation is kept to a minimum. At every stage of the project, we will be ensuring that every detail of your vision unfolds to your complete satisfaction.
YOUR SATISFACTION GUARANTEED
We stand behind the quality of our work and commit to your full satisfaction.  You can trust us to take care of God's house. We love God too and we'll be working hard to please you and God!
"FANTASTIC WORK"
"Our church wants to thank you for the fantastic work your firm accomplished in our sanctuary. This, as you know was a complex job which involved new drywall, plastering and painting. The job was done to our complete satisfaction, with no surprises and the whole area was thoroughly cleaned. Your staff cooperated with both the congregation and our staff, allowing the people to view the work and took time out to explain the process. This extra time your staff provided was a bonus and will make our fundraising easier in the future. A number of our church members were so impressed they have asked that our committee ensure that your team is hired to take on the remaining phases of the project. This, we think, speaks volumes about your work and the time you have spent with all us to get this project off the ground. Again we would have no problem in recommending your firm to others and we would be proud to show off the work you undertook at our church to any prospective clients. Thank you again."
"REALIZING A VISION"
"Over the course of a 3 year process preparing for much needed repairs and renovations, we were truly blessed to have entered into a contract with Abretti Painting and Renovations Ltd.  Corrado, whom I met first, was engaged in the process from the very beginning.  After several consultation visits, the way was prepared to begin the work that was sorely needed.  His assistance in colour considerations and in helping us to attain the goal we sought, was invaluable.  The expertise and passion of Corrado's Team for this work, was evident from the beginning and obvious through the time that the work was being done.  Never one to just take the ball and run, Corrado sought advise and approvals as we moved through the project, making sure that everything was as it should be.  The end result — MAGNIFICENT!  We started with a tired, old and uninviting colour scheme within the Church and ended up with a Magnificent, warm, inviting and dignified Church that seeks to truly honour Our Lord and God as we gather to worship.  If you are looking for someone to do the work you need done and to have it done properly and with passion, look no further than Abretti Painting & Renovations."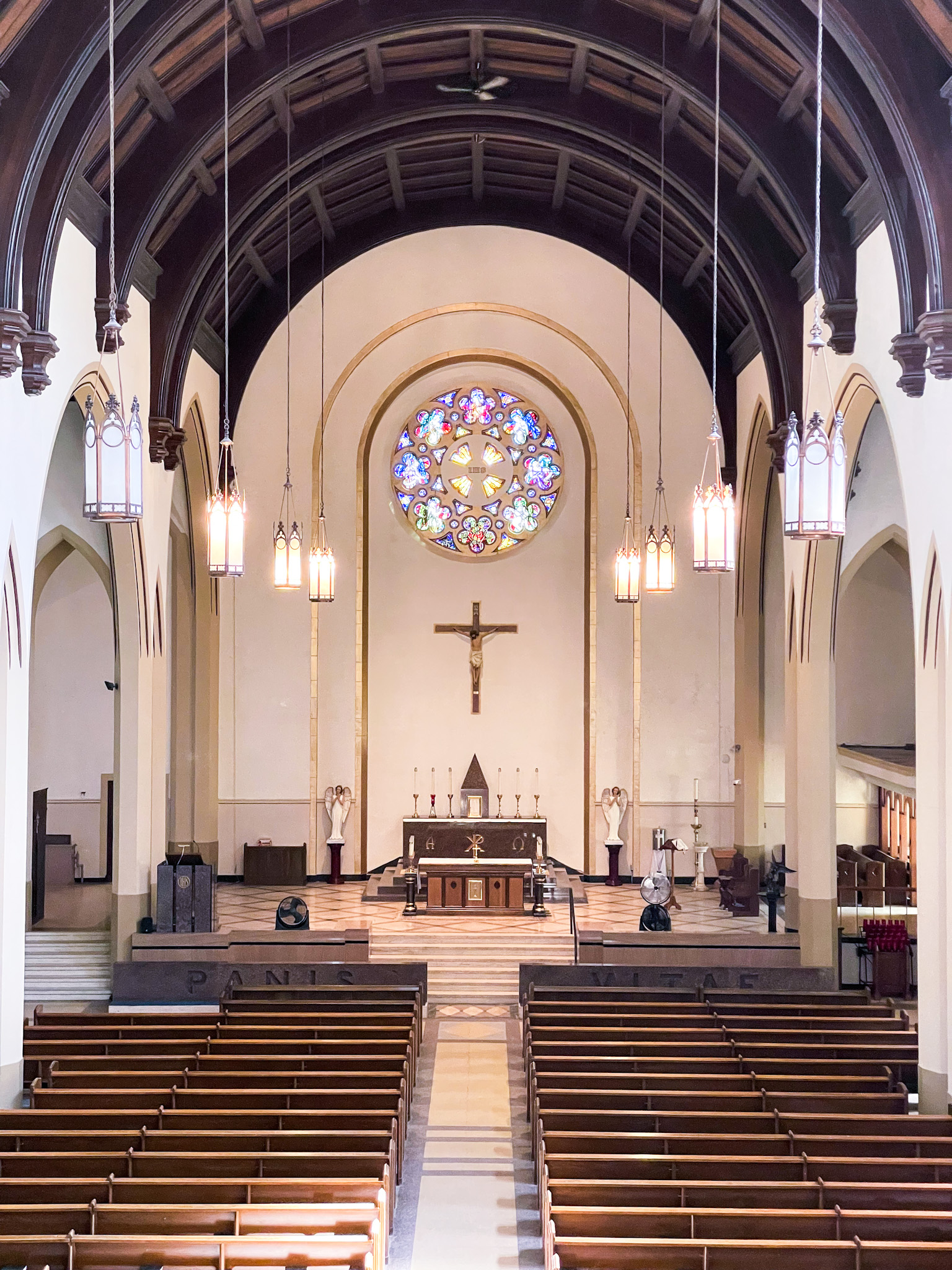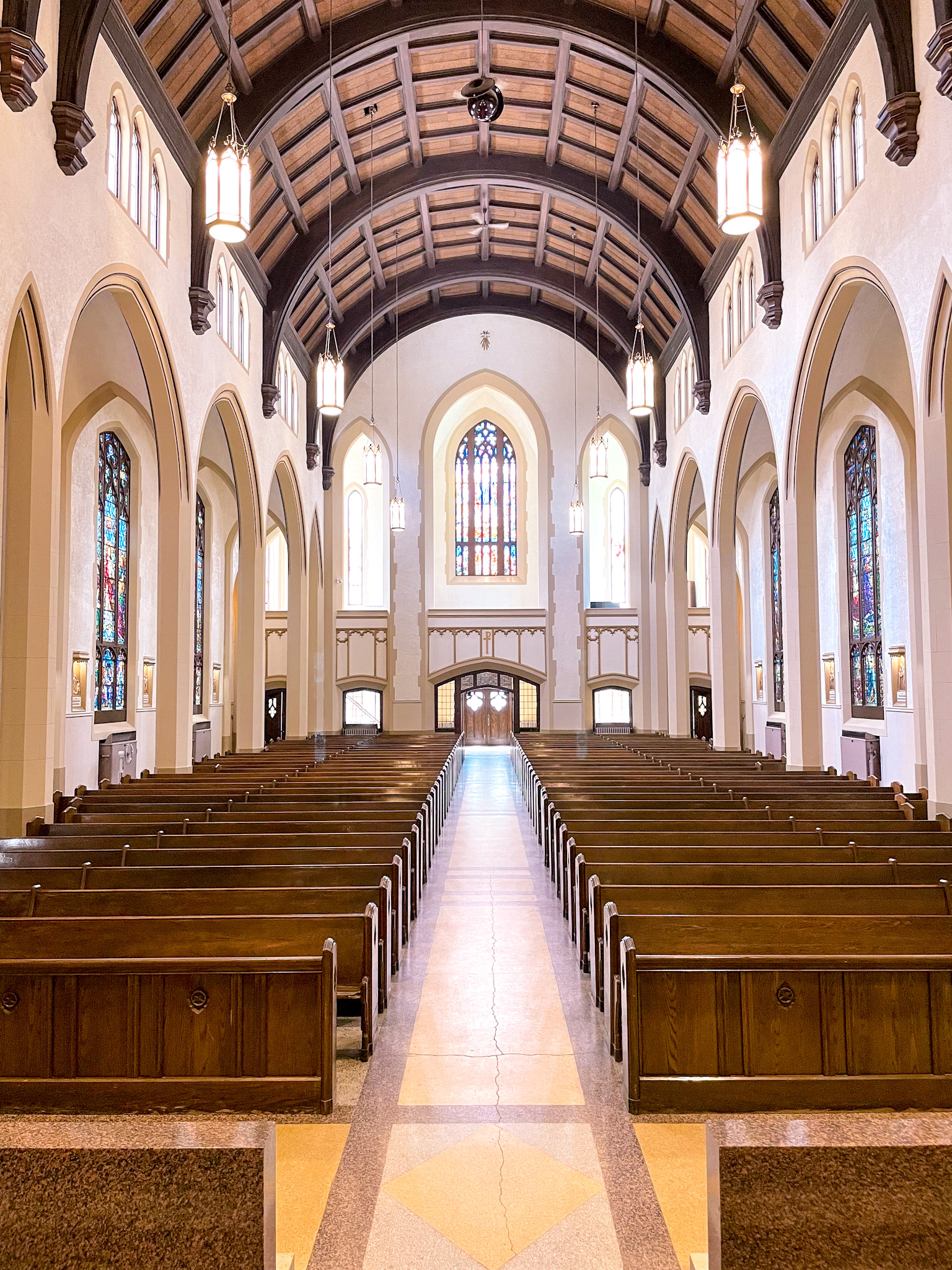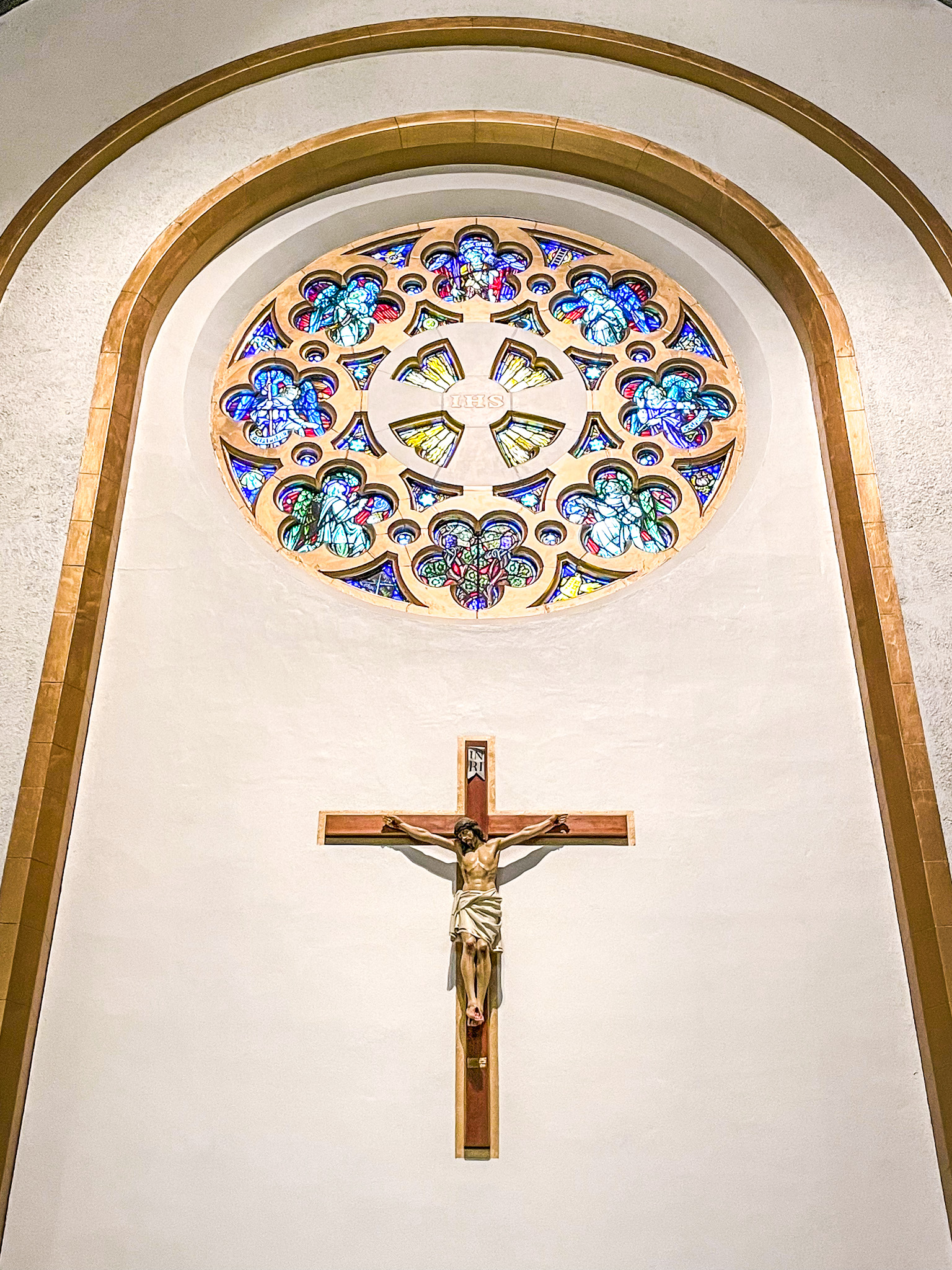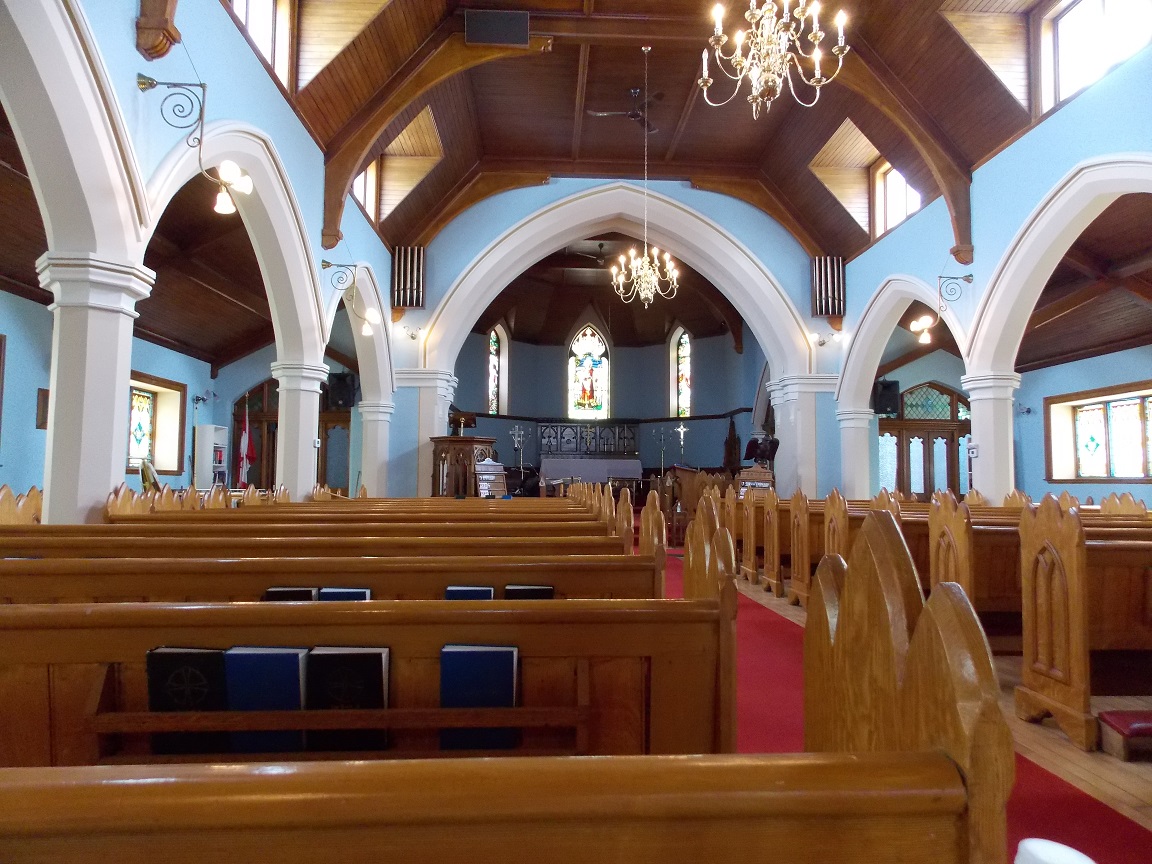 "HOW HAPPY OUR CONGREGATION IS"
"I wanted to send you this note to let you know how happy our congregation is with our freshly painted Church! They asked me to express our satisfaction with all the work your team did at Holy Trinity Anglican Church in Merrickville. Abretti Painting did excellent, high quality repair, restoration and painting, of the entire inside of our Church. We have received many compliments from friends and neighbors on the quality of the work.
Your initial response to our phone request was timely and courteous. Your estimate was detailed and accurate.  Your consideration of the age and unique structural needs of our church ensured that the appropriate materials and techniques were used to ensure a high quality finish that will last for decades.
The painters arrived on the agreed date and time, worked diligently for full days until the work was completed. Their work areas were neat, and they cleaned up after they completed their assignment. They were totally reliable in every way. We would never hesitate to call you for work again.  Given the amount of work that needed completion, we were more than pleasantly surprised at how quickly and professionally it was performed. Your crew was prompt, courteous and extremely hard working.
You went out of your way to coordinate the paint schedule so that the process could be as convenient as possible. We were able to have the church cleaned and ready for Sunday service every Sunday during the three weeks of work.  Best of all, the job was completed on the agreed date!
Working with you was an extremely positive experience. Corrado, you were a pleasure to work with from start to finish. Planning with you was easy. You are helpful and flexible, and the painters are neat, cheerful and responsive to questions and concerns. We will recommend Abretti Painting to our friends and neighbors, as well as call you for future work.  Once again, thanks for the great job. I am very comfortable referring Abretti Painters."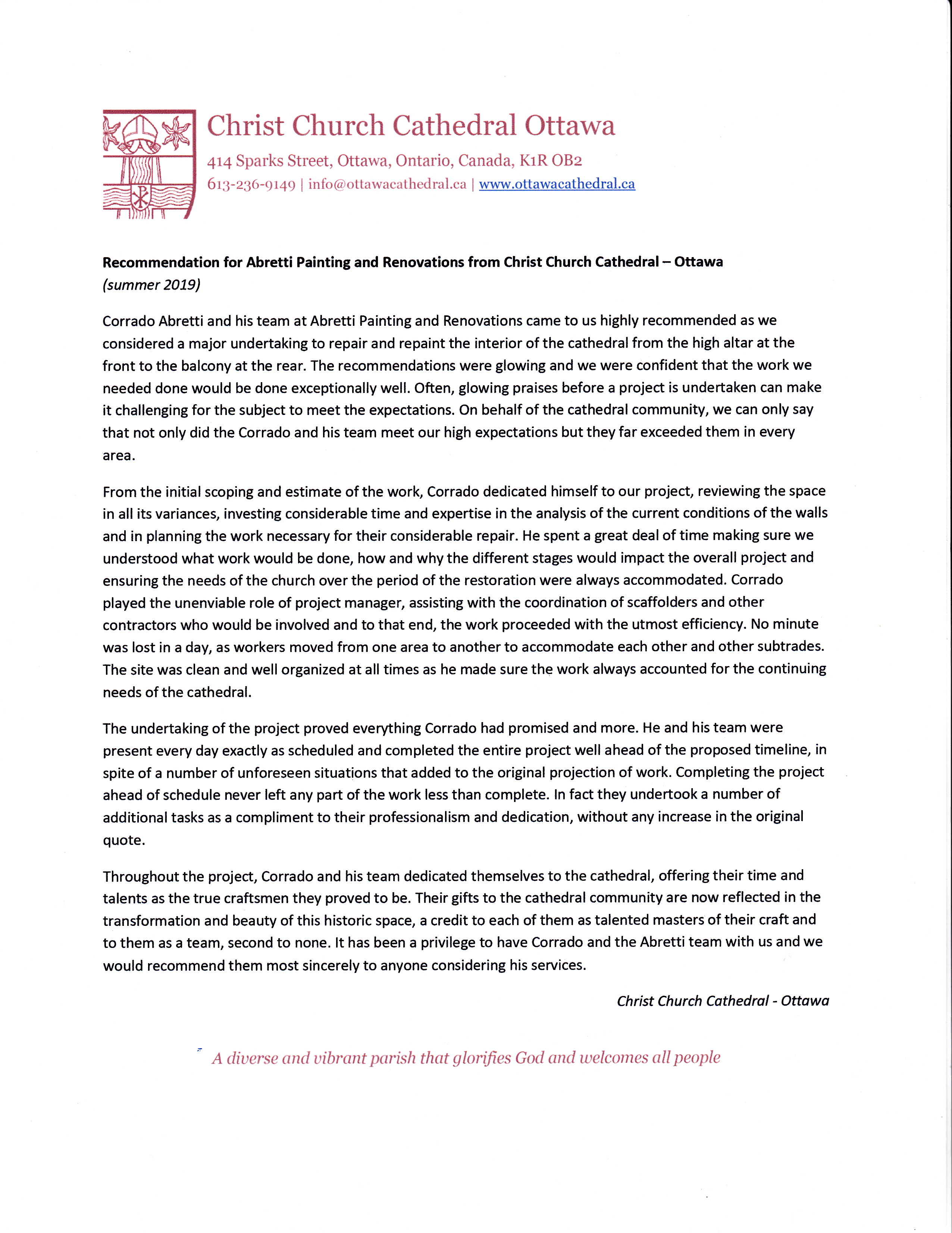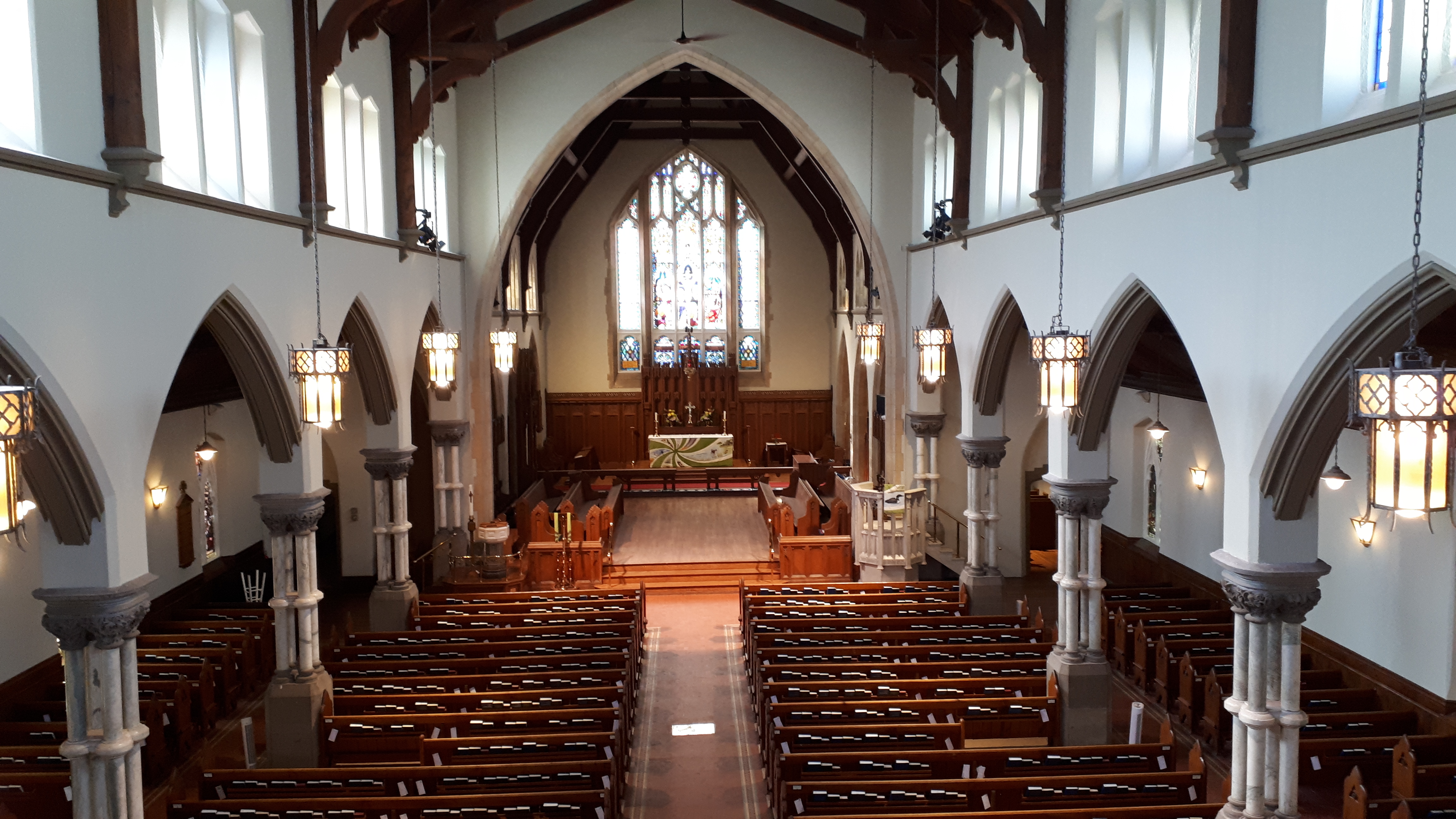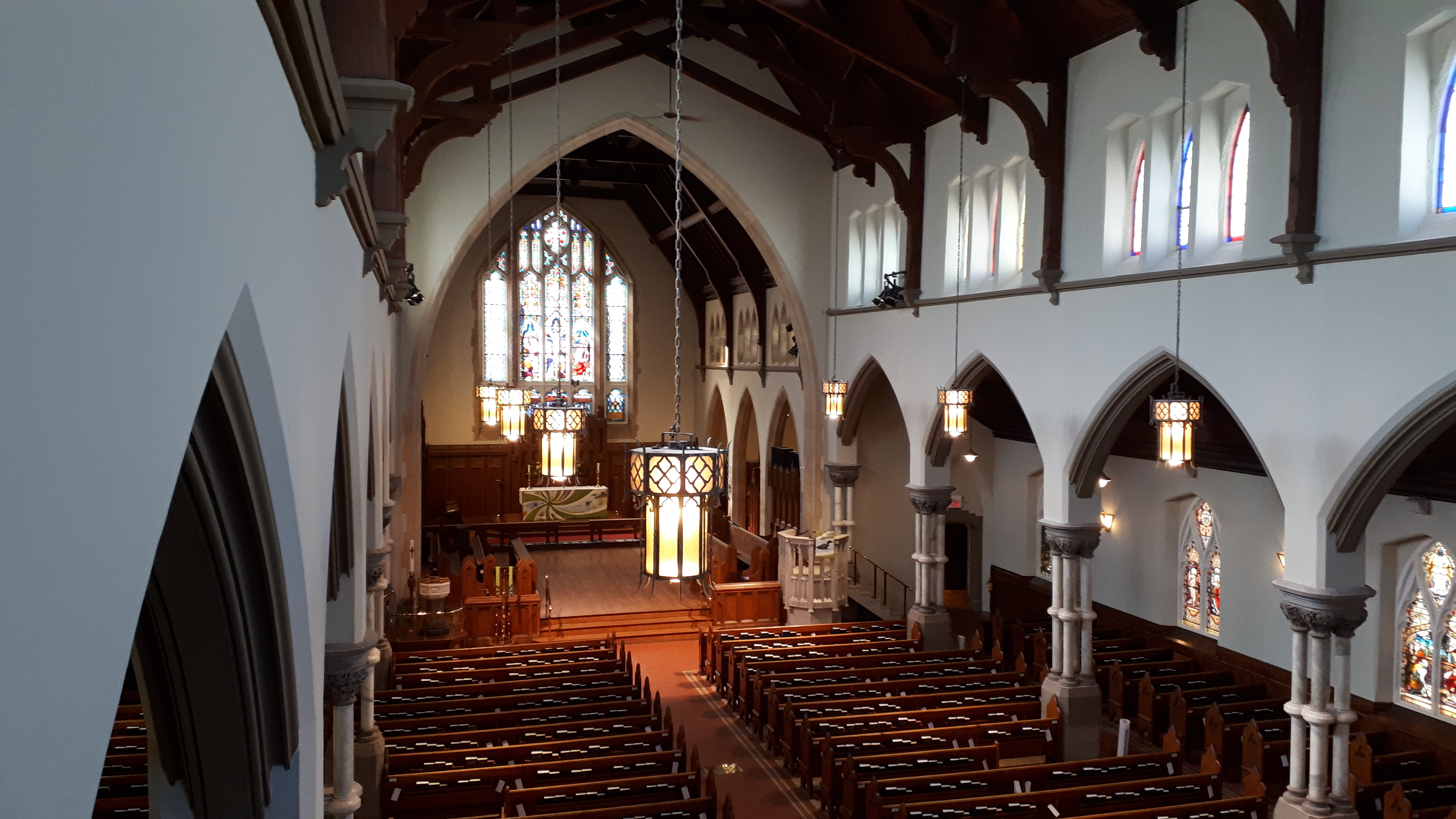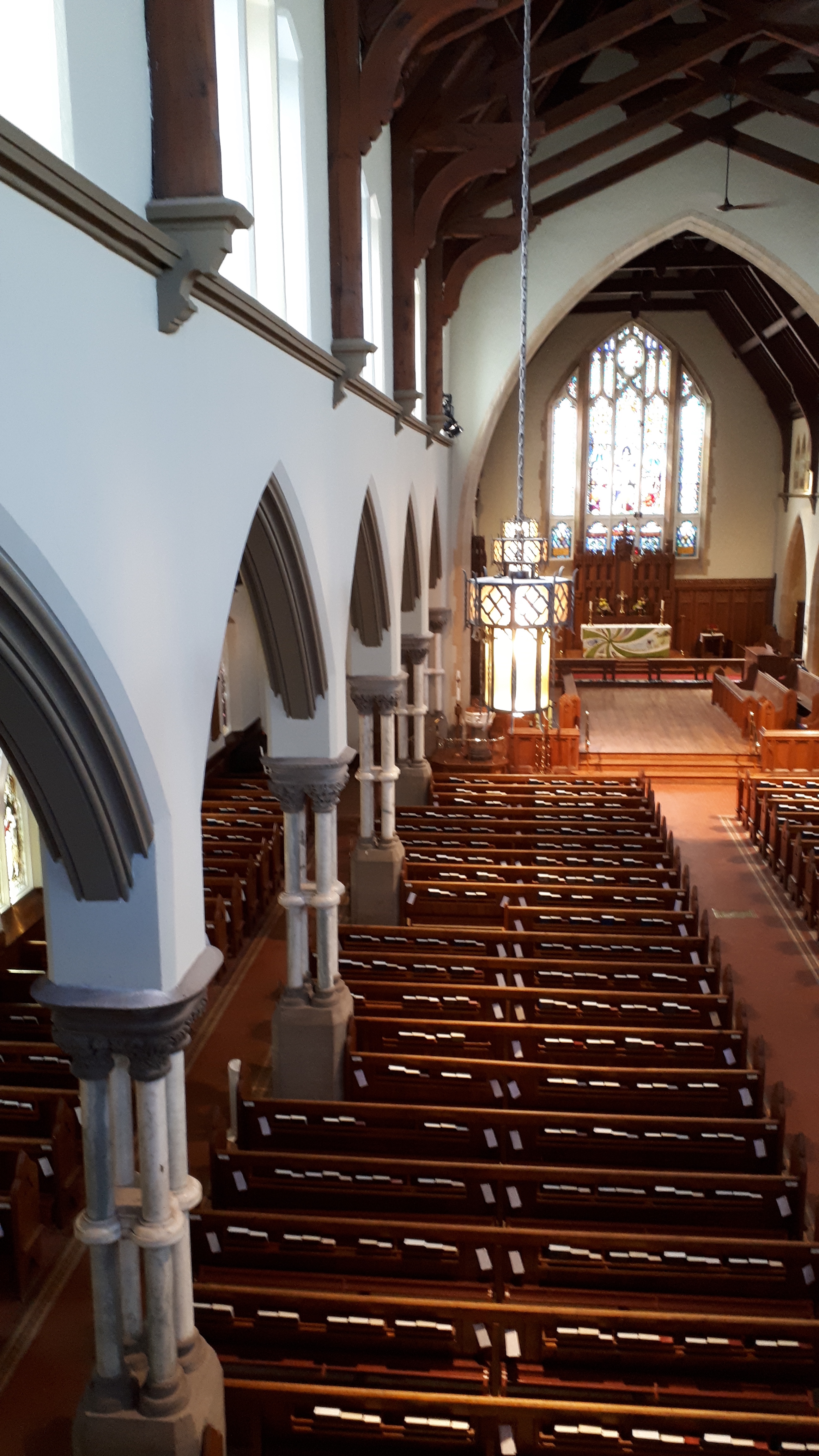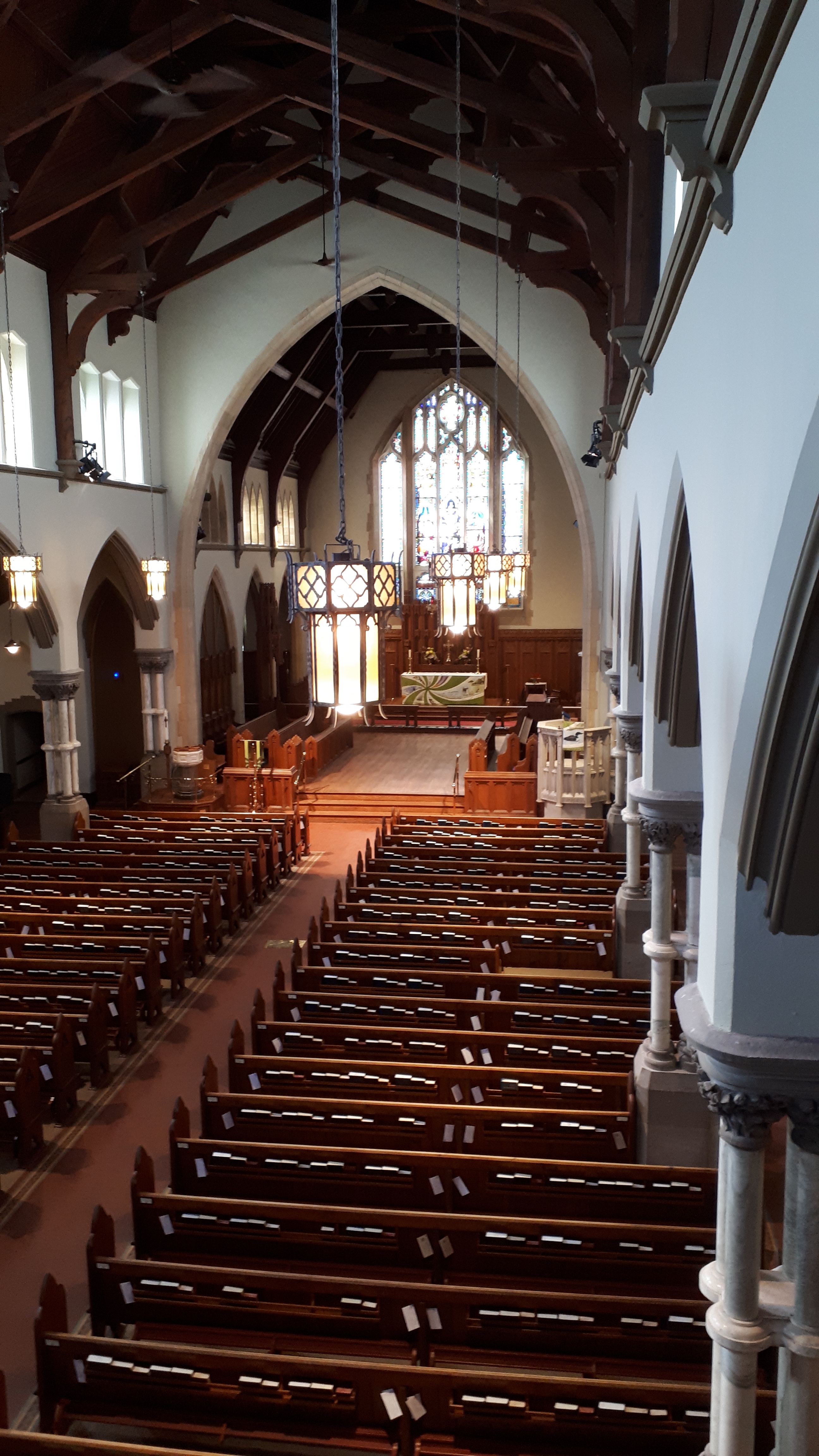 "EXTREMELY IMPRESSED"
"I am extremely impressed by the work Corrado and his team have done at both St. Francis de Sales and Blessed Sacrament Churches. He and his team are professional and courteous. Corrado has a great eye for colour and design, providing excellent consultation when it comes to choosing an appropriate colour scheme. I would recommend Abretti Painting and Renovations for painting and design needs."

"EXCEEDINGLY WELL DONE"
"On behalf of the parishioners of St. John the Evangelist Anglican Church in Smiths Falls, we would like to extend a most sincere thanks to Corrado Abretti of Abretti Painting and Renovations Ltd. for the repair, restoration and painting of our church interior. Corrado's professionalism and particular attention to detail were evident from the beginning. Multiple site visits and the engagement of others who expertise would be required throughout the process occurred prior to the submission of his comprehensive estimate. Corrado fully described each step which would be undertaken to meet our restoration needs. He encouraged questions and patiently provided any required clarification. Having been awarded the contract to proceed, Corrado and his crew arrived precisely as arranged, always promptly and with 'boots on the ground'. Not only were all of these men hardworking, but they were sensitive to our needs and respectful of their surroundings. Their flexibility also was noteworthy. Our church required extensive repair prior to painting. Corrado's meticulous approach to restoration yielded incredible results. Our windows, walls, ceilings and decorative arches are now unblemished. Indeed, the outcome of this refurbishment has far exceeded our expectations. To our further amazement, the project was completed ahead of schedule despite our late request for work beyond the scope of the original contract. To St. John's immense benefit, Corrado is a perfectionist. We received many unsought improvements compliments of his skill and pride-of-work. Corrado also maintained a clean and well-ordered work site and we were most impressed by his clean-up efforts upon job completion. It only remains to be said that this was a job exceedingly well done by a highly reputable firm whose president is an affable and engaging man. Corrado Abretti will head the list of future painters at St. John's and it would be a privilege to recommend his services elsewhere."
Call Us for a Free Painting Estimate 613-769-7002